Asia's millennials are driving economic trends in the region's diverse and vibrant economies. We break down key highlights and strategic tips companies need to know to seize opportunities in this region of growth.
Who is the Asian Millennial?
Mobile: As digital natives, Asia's millennials use mobile devices for all forms of consumption, banking, learning and entertainment. Mobile e-payments are also the favoured means of payment.
Social: They connect and form micro-communities and subcultures that span geographical barriers through digital platforms. Influencers and social networks, particularly through video, have a major impact on purchasing decisions.
Borderless: With deeper and broader tastes, Asian millennials are comfortable buying online and from overseas vendors, and a large majority of them use digital or mobile wallets to make purchases.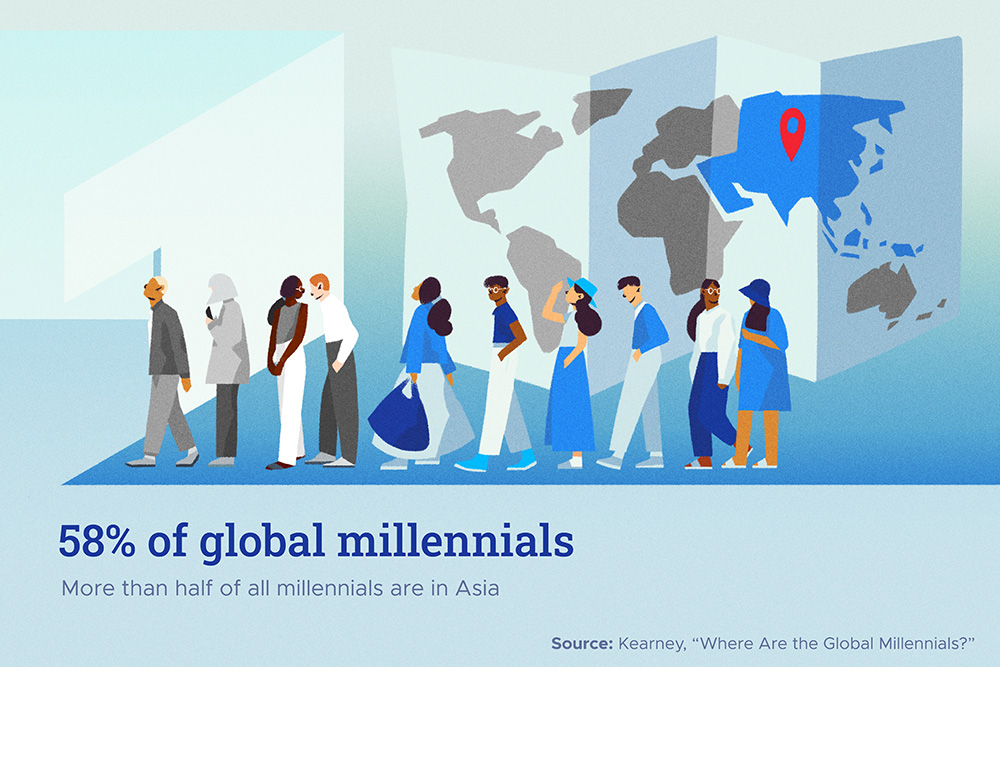 Asia's digital millennials: Mobile, social and borderless
Download the Economist Intelligence Unit report Asia's digital millennials: mobile, social and borderless for more insights into the consumer behaviour and digital habits of millennials in Asia.
Winning over Asia's millennials
Go online and build offline: Businesses should match their online presence with an offline experience, building trust and awareness by giving customers a chance to touch and try products.
Build a frictionless customer experience: By incorporating local payment platforms into online services, companies create a fuss-free purchasing journey.
Tap unlikely partners: By partnering up—even with competitors—companies can plug any gaps in their current offerings and innovate new products.
A "digital-first" local team: Strong teams on the ground, instilled with an agile, digital mindset, are a must for businesses looking to succeed in the region.